Home
> Vitreous Enamel Baking Tray
Recipes you may find handy...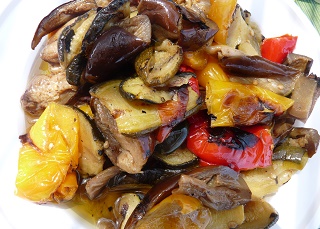 Mediterranean Tray Bake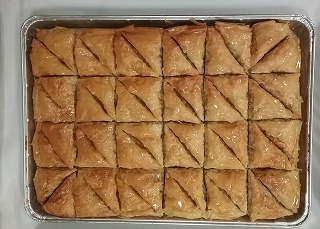 Sweet and Sticky Baklava
Vitreous Enamel Baking Tray
This vitreous enamel baking tray for your cooker is coated with the highest quality enamel and is an excellent option if you are looking for a new enamel oven tray to use when cooking. This oven tray is 36cm long, 29cm wide and has a depth of 2cm, and as it is vitreous enamel, you are guaranteed to benefit from the quality of this product for many years to come!
This small baking tray can be used for virtually anything when it comes to cooking including oven chips, roasting vegetables to go with a delicious leg of lamb or a batch of delicious homemade shortbread biscuits, mmmm!






Product Specifications
· Vitreous enamel baking tray
· Manufactured here in Britain using the highest quality vitreous enamel
· 36cm long; 29cm wide; 2cm deep
· 10 year guarantee
· Oven safe
· Dishwasher safe
· Freezer safe
· Metal utensil safe
· Direct heat safe
Alternative British Bakeware Products