Recipes you may find handy...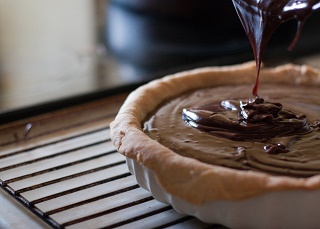 Salted Caramel Pie
Quiche Lorraine
30cm Flan Tin
If you enjoy baking flans and tarts but struggle to find a baking tin that is big enough, we have the perfect product for you here at British Bakeware.
Perfect for baking a delicious egg, bacon and asparagus flan, this 30cm flan tin is part of our collection of flan tins and is a high quality piece of British manufactured bakeware. It comes with a 5 year guarantee and is also dishwasher, freezer and oven safe.
This loose base flan tin also means you can remove your freshly baked flan from the tin with ease and washing up won't take that long thanks to the double layer of non-stick material.




Product Specifications
30cm flan tin
Diameter of 30cm (300mm); depth of 3cm (30mm)
Has a loose base for easy removal after baking
Double non-stick layer
British manufactured
5 year guarantee
Dishwasher, freezer and oven safe
Alternative British Bakeware Products