Home
> 12 Inch Pizza Tray
Recipes you may find handy...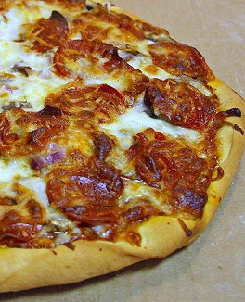 Make a Pizza from Scratch!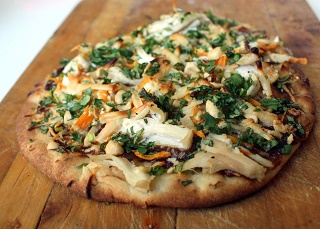 Naan Bread Pizzas
12 Inch Pizza Tray
Every household should own a pizza tray, and this 12 inch pizza tray will make an excellent addition to the cookware that you already own. You can use this to make your own pizza at home, which is always good fun. If you enjoy cooking and eating Italian food at home, this tray is an excellent option as it can be used to cook garlic bread, or even to place an oven proof dish on.




Product Specifications
· 12 inch pizza tray
· Manufactured here in Britain using the highest quality materials
· 30cm diameter; 1cm deep
· Holes in the tray to help crisp the bottom of your pizza
· Oven, dishwasher and freezer safe
· 5 year guarantee
· Double non-stick layer to help make washing up easy
Alternative British Bakeware Products