Home
> Yorkshire Pudding Baking Tray
Recipes you may find handy...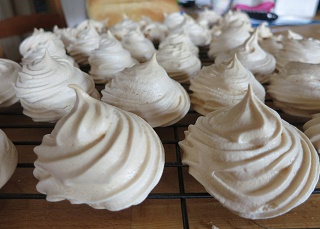 Baked French Meringues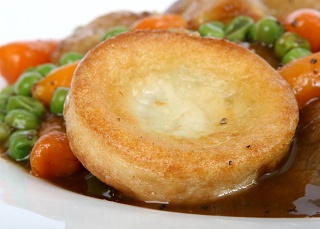 Mustard & Herb Yorkshire Puddings
Yorkshire Pudding Baking Tray
This Yorkshire pudding baking tray is 24cm long, 24cm wide and 2cm deep, and is commonly referred to as a Yorkshire pudding tin. This is not to say that is the only thing this baking tray can used for, you could use it to cook delicious meringues, or even to make large biscuits or cookies.
This Yorkshire pudding tin has a non-stick finish, meaning it is coated with two layers of high quality non-stick finish to give a real quality feel.




Product Specifications
· Yorkshire pudding baking tray
· 4 cup baking tray
· British manufactured using the toughest materials
· High quality double layer of non-stick material
· 5 year guarantee
· Can be put in your oven, dishwasher and freezer
· 24cm long; 24cm wide; 2cm deep
· Don't stop at Yorkshire puddings, this tray is perfect for meringues as well!
Alternative British Bakeware Products