Recipes you may find handy...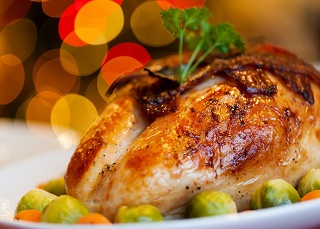 Roast Turkey with Stuffing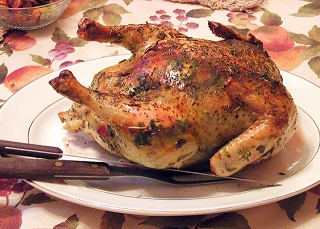 Lemon and Garlic Roast Chicken
Turkey Tin
Have you been in two minds as to whether you should replace your turkey tin this Christmas? We believe we have the perfect product to help you make that decision here at British Bakeware!
This turkey roasting tin is an excellent piece of bakeware and at 42cm long, 30cm wide and 8cm deep, it is perfect for your Christmas turkey!
Also referred to as an extra-large roasting tin, this tin comes with a 5 year guarantee and is also dishwasher, oven and freezer safe thanks to the double non-stick layer it has!
So make your Christmas perfect this year by adding this turkey tin to your cookware collection!




Please note: This product has been discontinued and is no longer available
Product Specifications
· Turkey tin
· British manufactured extra-large roasting tin
· Double non-stick finish
· 42cm long; 30cm wide; 8cm deep
· 5 year guarantee
· Oven safe
· Dishwasher safe
· Freezer safe
· The PERFECT roasting tin for your Christmas turkey!
Customer Reviews
Rona, Norwich 08/09/2019 Great item, as described and exactly what I was expecting. Arrived really quickly.
Alternative British Bakeware Products