Recipes you may find handy...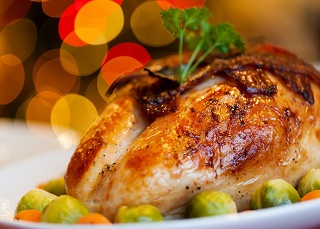 Roast Turkey
Turkey Cookware
If you have been putting off replacing your existing cookware for several years, now is the perfect time to replace it with Christmas fast approaching.
The classic Christmas dinner is hard to beat, from the crispy roast potatoes to the succulent roast turkey, and thanks to this high quality turkey cookware you will have all of those bases covered. This set is made up of a total of 3 items which includes a large enamel turkey roasting tin, an enamel baking tray and one large roasting rack.
To top this off, this turkey cookware is covered by a 10 year guarantee and is direct heat and metal utensil safe, providing you with excellent value for money!






Product Specifications
· Turkey cookware
· High quality vitreous enamel finish
· Set includes 3 items in total
· 1 large roasting rack
· 1 large vitreous enamel turkey roasting tin
· 1 large vitreous enamel baking tray
· 10 year guarantee
· Oven safe
· Dishwasher safe
· Freezer safe
· Metal utensil safe
· Direct heat safe
Alternative British Bakeware Products