Home
> Small Roasting Tin
Recipes you may find handy...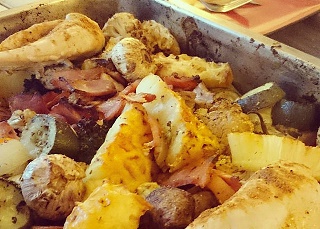 Roast Root Vegetables with Herbs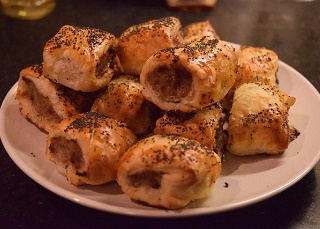 Chorizo and Apple Sausage Rolls
Small Roasting Tin
Looking for a small roasting tin to use for your Christmas dinner or Sunday roast? This high quality piece of British manufactured bakeware is just what you need!
So what can you cook in this small roasting tin? Well at 28cm long and 23cm wide, it is the perfect size for some roasted parsnips, roast potatoes or even a small piece of meat for your dinner. Don't stop at savoury though, you can use this tin to bake brownies, cookies, flapjacks, virtually anything!
This small roasting pan also has a double non-stick layer so washing this up after use is a lot easier! Thanks to the finish, you can expect this roasting tin to last at least 5 years!
This small roasting tin is also oven, freezer and dishwasher safe. So you cover it and places the leftovers in the freezer, and perhaps best of all, you don't even have to wash it up!



Please note: This product has been discontinued and is no longer available
Product Specifications
· Small roasting tin
· High quality bakeware
· British manufactured
· 28cm long; 23cm wide; 5cm deep
· Non-stick finish
· 5 year guarantee
· Dishwasher safe
· Oven safe
· Freezer safe
· Perfect for roast vegetables!
Alternative British Bakeware Products