Recipes you may find handy...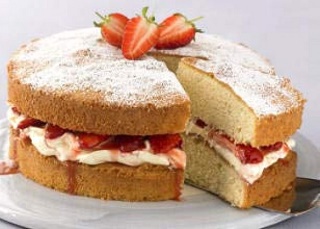 Victoria Sandwich Cake
Sandwich Pan
This sandwich pan is unique in the sense that it is that little bit deeper than other sandwich pans that are widely available at 4.5cm deep. So if you often yourself wishing that the Victoria sandwich cake that you bake is a bit deeper, this tin will certainly deliver!
At 21cm wide, this deep sandwich tin has a double layer of non-stick material meaning it has a 5 year guarantee, so you can enjoy many years of baking with this fantastic sandwich pan.
All of the bakeware that we sell here is British manufactured, so when you purchase something from us, you are buying the best bakeware that Britain has to offer.




Please note: This product has been discontinued and is no longer available
Product Specifications
· Medium sized sandwich pan
· Double non-stick finish
· Extra deep
· 21cm wide (210mm) and 5cm deep (50mm)
· High quality bakeware
· British manufactured
· 5 year guarantee
· Oven, dishwasher and freezer safe
Alternative British Bakeware Products