Home
> Oval Roasting Tin with Lid
Recipes you may find handy...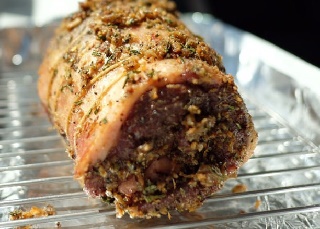 Roast Leg of Lamb Recipe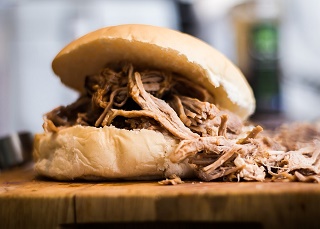 BBQ Pulled Pork
Oval Roasting Tin with Lid
This is an oven roasting tin with lid and is the perfect addition to your bakeware or cookware collection. As a lidded roasting tin, this piece of high quality British manufactured bakeware is perfect for making a pot roast.
At 33cm long, 23.5cm wide and 6cm deep (12.3cm deep with the lid), you can comfortably fit a medium sized chicken, a medium sized joint of beef, pork or lamb in with ease. There is also room for vegetables and potatoes, so you could do most of your Sunday roast in this fantastic oval roasting tin.
This oven roasting tin with lid is also oven safe, dishwasher safe and freezer safe. It also comes with a fantastic 10 year guarantee thanks to the high quality vitreous enamel finish.






Product Specifications
· Oval roasting tin with lid
· High quality bakeware
· Medium sized
· Enamel finish
· British manufactured
· 10 year guarantee
· Oven safe
· Dishwasher safe
· Freezer safe
· Perfect for a pot roast
· Specifications of Roasting Tin: Length: 33cm; Width: 23.5cm; Depth: 6cm
· Specifications of Lid: Length: 32cm; Width: 23cm; Depth: 6.3cn