Home
> Medium Roasting Rack 35cm
Recipes you may find handy...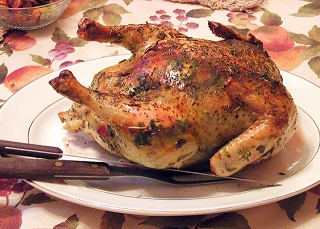 Lemon and Garlic Roast Chicken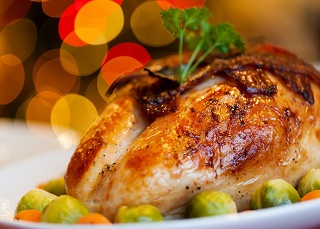 Roast Turkey & Stuffing
Medium Roasting Rack 35cm
If you are looking for a roasting rack to place inside your roasting tin ready to make a delicious Sunday lunch, this is the perfect product for you!
This medium roasting rack is 35cm long, 17.5cm wide and 4cm deep, so it is perfect for any medium sized joint of meat. If you use this roasting wire rack when cooking, you create more room in the roasting tin for your roast potatoes and vegetables, and they will be able to catch all of the delicious drippings from the meat while it cooks.
The fact that this roasting rack is also dishwasher safe means that you can pop it in the dishwasher to clean it, rather than scrubbing away at it yourself!

Product Specifications
· Medium sized roasting rack
· High quality piece of cookware
· 35cm long; 17.5cm wide and 4cm deep
· Dishwasher safe
· Ideal for placing inside a roasting tin
· Alternatively, it can be used to rest a joint of meat on before carving and serving
Alternative British Bakeware Products