Home
> Roasting Tin and Rack
Recipes you may find handy...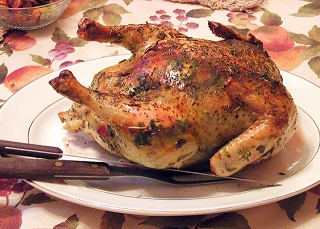 Lemon and Garlic Roast Chicken
Roasting Tin and Rack
This roasting tin and rack has a brilliant non-stick finish and is medium sized, perfect for cooking smaller joints of meat or vegetables. The roasting rack means you are able to place the joint of meat on it, allowing the meat juices to gather at the bottom of the tin ready to make the gravy to go with your Sunday roast!
As this is a non-stick roasting tin, it has a 5 year guarantee which is fantastic. It is also oven and dishwasher safe so you can save time on the washing up afterwards.



Product Specifications
· Medium roasting tin
· Comes with a roasting rack
· Non-stick finish
· 5 year guarantee
· Also oven and dishwasher safe
Alternative British Bakeware Products