Home
> Non-Stick Cookware Set
Recipes you may find handy...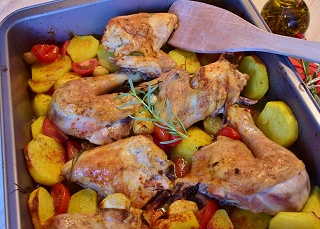 Chicken & New Potato Traybake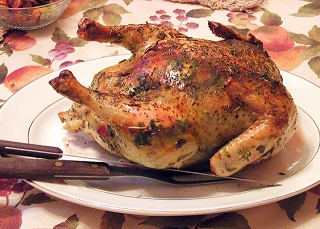 Lemon & Garlic Roast Chicken
Non-Stick Cookware Set
Here at British Bakeware, we love a Sunday roast; it's quite possibly the highlight of the week. So to help you out, we have put together this non-stick cookware set as part of the range of cookware that we stock, making it an excellent option if you are considering adding to your existing cookware set.
This set is comprised of three things in total, a non-stick oven tray, a medium non-stick roasting tin and a medium roasting rack. So when it comes to making the perfect Sunday roast for you and the rest of the family, you have all bases covered thanks to this brilliant non-stick cookware set. The roasting tin can hold your turkey, the oven tray can hold the potatoes and the roasting rack is perfect for letting the meat stand before you carve it.
With a 5 year guarantee, this set won't let you down. It is also oven safe, freezer safe and dishwasher safe, so there is no need to be concerned when it comes keeping it clean.




Please note: This product has been discontinued and is no longer available
Product Specifications
· Medium cookware set
· Comprised of 3 items
· 1 non-stick oven tray (28cm wide, 36cm long and 2cm deep)
· 1 medium non-stick roasting tin (33cm long, 27cm wide, 5cm deep)
· 1 medium roasting rack (35cm long, 17.5cm wide and 4cm deep)
· 5 year guarantee, oven safe, freezer safe and dishwasher safe
Alternative British Bakeware Products