Home
> Medium Roasting Pan with a Roasting Rack
Recipes you may find handy...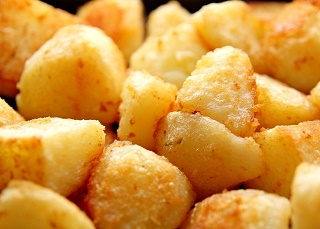 Best Roast Potatoes Recipe
Medium Roasting Pan with a Roasting Rack
If you are looking to add an enamel roasting tin to your cookware, this medium roasting pan is an excellent option when it comes to cooking larger items. This high quality piece of cookware also comes with a roasting rack, so you can cook a variety of things with or without the roasting rack.
The great thing about this product is that it is finished with vitreous enamel, so it should last you many years!





Product Specifications
• Medium roasting pan with a roasting rack
• Enamel finish
• Roasting Tin: 33cm long, 27cm wide, 5cm deep
• Wire Rack: 28cm long, 23cm wide, 5cm deep
• High quality cookware
Alternative British Bakeware Products