Home
> Medium Grill Pan and Grill Rack
Recipes you may find handy...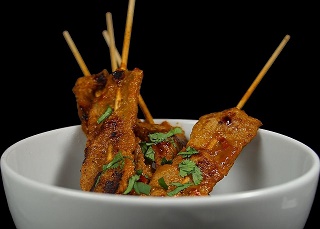 Delicious Chicken Satay Skewers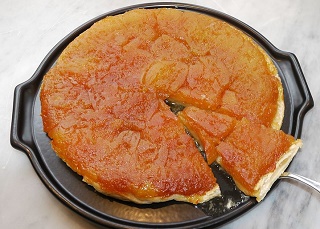 Tarte Tatin for Cheaters
Medium Grill Pan and Grill Rack
If you rely on your grill when it comes to cooking, you will know how frustrating it is if you can't cook due to a damaged grill pan.
This medium grill pan has a high quality vitreous enamel finish meaning the pan itself has a 10 year guarantee, so you will be able to happily cook without having to worry about the feasibility of your new grill pan.
Perfect for grilling some delicious vegetable kebabs or a juicy sirloin steak for a sandwich, this medium grill pan is extremely versatile when it comes to what can be cooked on it. The grill rack has a sturdy metal finish and at 25cm wide and 23cm deep, it fits perfectly in to the medium grill pan. The grill pan handle that is included allows you to safely pick up and put down the pan when you are using it.
This medium grill pan assembly is also direct heat, dishwasher, freezer, oven and metal utensil safe, so you know it is a durable product for your grill.






Special Order Item: Please allow 7 - 10 working days for this to be dispatched from our warehouse.
Product Specifications
· Medium grill pan kit
· Consists of a medium grill pan, grill rack and a grill pan handle
· High quality vitreous enamel finish on the grill pan
· 10 year guarantee
· Grill pan measurements: 28.5cm wide; 28.5cm deep
· Grill rack measurements: 25cm wide; 23cm deep
· Direct heat safe
· Dishwasher safe
· Freezer safe
· Metal utensil safe
· Oven safe
Customer Reviews
Sandra Lamb, Berkshire 12/08/2020 Grill pan was exactly what we needed. The order process was straight forward and quickly delivered. But it must be stressed that packaging was insufficient and product arrived damaged. Second pan supplied was mores securely packaged and arrived intact.
Alternative British Bakeware Products