Home
> Large Non Stick Roasting Tin
Recipes you may find handy...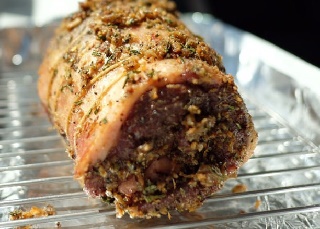 Roast Leg of Lamb Recipe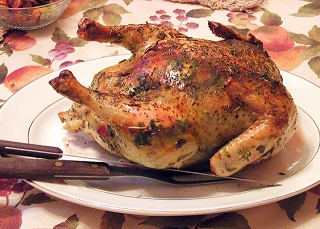 Lemon and Garlic Roast Chicken
Large Non Stick Roasting Tin
This large non-stick roasting tin is a fantastic piece of equipment to add to your cookware, and it comes with a roasting rack. This makes it perfect to be used as a tin for roasting a joint of meat.
So you can place your meat on the roasting rack while you cook some delicious roast potatoes underneath giving you the complete Sunday roast set! This non-stick roasting tin is also oven, freezer and dishwasher safe!



Please note: This product has been discontinued and is no longer available
Product Specifications
· Large Non-Stick Roasting Tin
· Complete with a large roasting rack
· Double non-stick finish
· High quality British manufactured bakeware
· 5 year guarantee
· Oven safe
· Dishwasher safe
· Freezer safe
· Roasting tin dimensions: 37cm long; 32cm wide; 6cm deep
· Roasting rack dimensions: 38.5cm long; 20.5cm wide; 5cm deep
Alternative British Bakeware Products