Recipes you may find handy...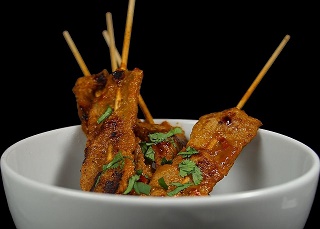 Delicious Chicken Satay Skewers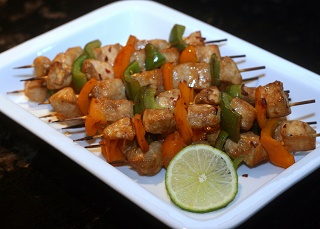 Grilled Lemon Chicken Kebabs
Large Grill Pan
If you are like many people in the country, your grill gets a lot of use throughout the week when preparing cooking at home. So it is no surprise that your grill pan may not look its best after many years of use making delicious homemade meals for your family and friends.
This large grill pan is part of kit which comes with a large wire rack and a grill pan handle to get you back to cooking at home again in no time at all.
At 40cm wide and 23.5cm deep, this large grill pan should fit perfectly in to your oven or grill cavity, but we do recommend that you check the dimensions of your grill carefully before purchasing to ensure this grill pan assembly will fit in your appliance.
As the large grill pan has a high quality vitreous enamel finish, the whole kit comes with a 10 year guarantee, so you know you are receiving a high quality piece of bakeware when you purchase this pan assembly from British Bakeware.
As this pan assembly is also oven, freezer, direct heat and metal utensil safe, you can use it in a variety of ways when cooking. It is also dishwasher safe so you can let your dishwasher do the work rather than spending time scrubbing away at burned on food.
So don't let an old grill pan interrupt your home cooking, take a look at this large grill pan, large wire rack and grill pan handle today.






Product Specifications
· Large grill pan assembly
· The kit includes a large grill pan, large wire rack and a grill pan handle
· Grill pan measurements: 40cm wide; 23.5cm deep
· Wire rack measurements: 35.5cm wide; 18.5cm deep
· The grill pan has a highly durable vitreous enamel finish
· 10 year guarantee on the grill pan
· Direct Heat safe
· Dishwasher safe
· Oven safe
· Freezer safe
· Metal Utensil safe
Customer Reviews
Pat Markham, Farnborough,Hampshire 06/07/2020 As I expected the ,right size. Can't use the handle as grill used with oven door closed
Alternative British Bakeware Products