Recipes you may find handy...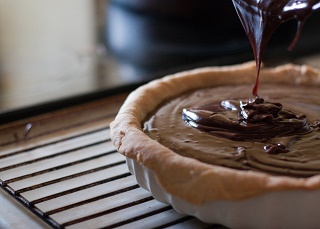 Salted Caramel Pie Recipe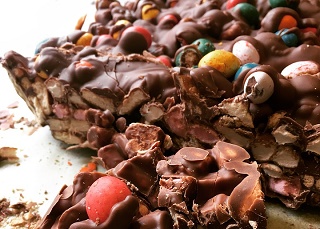 Rocky Road Tart
Large Flan Tin
People don't often bake flans at home these days as they don't tend to have a suitable baking tin for the job. Well here at British Bakeware, we offer a fantastic collection of loose base flan tins that will allow you to bake a delicious flan at home for you and your family, be it a savoury version or a sweet dish.
This large flan has a 24cm diameter and is 3cm deep, so it will comfortable feed the entire family! The double layer of non-stick material means this flan baking tin will be easy to wash up and it is also dishwasher, oven and freezer safe, so you can pop it in the dishwasher and let it do the work for you when it comes to washing up.
This large flan tin also comes with a fantastic 5 year guarantee, so you can bake to your hearts content knowing you have a high quality, British manufactured, piece of bakeware.




Please note: This product has been discontinued and is no longer available
Product Specifications
· Flan baking tin
· Part of our collection of loose base flan tins
· A larger sized flan tin
· 24cm (240mm) diameter; 3cm deep (30mm)
· Double non-stick finish
· Manufactured in Britain
· Oven, dishwasher and freezer safe
· 5 year guarantee
Customer Reviews
RICHARD SPARROWHAWK, 24,FOXWOOD ASTON OXFORD 31/10/2016 GOOD FLAN RING