Home
> Individual Loaf Tins
Recipes you may find handy...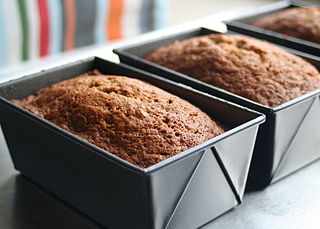 Healthy and Delicious Banana Bread
Individual Loaf Tins
These individual loaf tins or non-stick loaf tins come as a set of 4, and are perfect if you enjoy making miniature treats for your friends and family. Here at British Bakeware, we think these tins would be perfect to make delicious mini lemon drizzles cakes as a great British traditional dish!
These mini bread tins are only 9cm long, 7cm wide and 4.5cm deep, so they are perfect for use on special occasions.




Product Specifications
· Individual Loaf Tins
· Set of 4
· 7cm wide; 9cm long and 4.5cm deep
· Non-Stick finish
· Dishwasher, Freezer and Oven safe
· 5 year guarantee
· High quality, British manufactured bakeware
Customer Reviews
Pam, Uk 04/04/2018 Good quality and fast delivery
Alternative British Bakeware Products