Home
> Extra-Large Roasting Tin
Recipes you may find handy...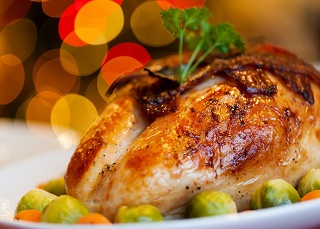 Roast Turkey with Cranberry, Bacon and Walnut Stuffing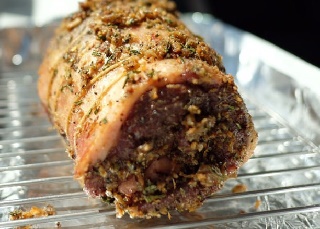 Roast Leg of Lamb Recipe
Extra-Large Roasting Tin
This extra-large roasting tin is the perfect product for you, particularly if you have a large family to cater for this Christmas. At 42cm long, 29.8cm wide and 7cm deep, this enamel roasting tin is easily big enough to fit a turkey that is suitable for a family of 4 or 5 people, and possibly even more!
The highest quality vitreous enamel finish that this extra-large roasting pan has means it has a 10 year guarantee attached to it, providing you with peace of mind that this piece of cookware can be relied on! This enamel roasting tin is also oven, freezer, dishwasher, metal utensil and direct heat safe, so you can use it for almost anything you can think of!
If you don't want to use this extra-large roasting tin to cook your Christmas turkey, you could almost use it for your roast potatoes, the post-Christmas roast leg of lamb or even for the gravy to go with your fantastic Christmas dinner.
So don't struggle with a smaller roasting tin this Christmas, make sure you have this extra-large roasting tin in plenty of time for Christmas day by ordering today!






Product Specifications
· Extra-large roasting tin
· 42cm long; 30cm wide; 7cm deep
· High quality vitreous enamel finish
· Manufactured here in Britain
· 10 year guarantee
· Direct heat safe
· Metal utensil safe
· Oven safe
· Freezer safe
· Dishwasher safe
· Perfect for your Christmas Turkey, Roast Lamb or even your Roast Vegetables!
Customer Reviews
Malcolm, Ipswich 19/01/2017 Again this is a replacement for a turkey roasting tin. The delivery was very prompt and the quality of the item very good. Good value for the money. Just fits into our oven.
Teresa, Staffordshire 17/12/2016 Just what I was looking for to replace my turkey tin. Very fast delivery. Many thanks.
Alternative British Bakeware Products