Home
> Extra-Large Baking Tray
Recipes you may find handy...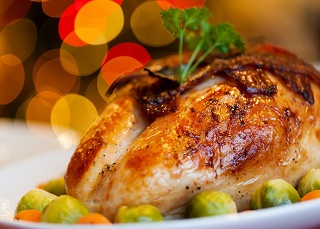 Roast Turkey with Cranberry, Bacon and Walnut Stuffing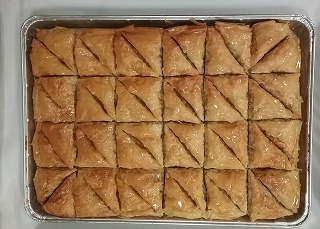 Sweet and Sticky Baklava
Extra-Large Baking Tray
This Christmas baking tray is the perfect oven tray for your Christmas turkey. At 40cm long, 28cm wide and 2.5cm deep, this extra-large baking tray is large enough for your Christmas turkey and is deep enough to hold any of the delicious juices that will gather from the meat to make the gravy with!. It is also an excellent option if you are looking to make a swiss roll, or for savoury dishes including some mouth-watering roast potatoes to go with your Christmas lunch. As part of our range of oven trays, you don't need to look any further to meet all of your Christmas dinner needs
This extra-large baking tray is coated in a double non-stick layer, so you can spend less time washing up, and more time enjoying the delicious food that you have made! So don't miss out on this fantastic extra-large baking tray, make sure you pick yourself one today!




Please note: This product has been discontinued and is no longer available
Product Specifications
· Christmas baking tray
· Extra-Large baking tray
· 40cm long; 28cm wide; 2.5cm deep
· High quality British manufactured bakeware
· Double non-stick layer makes this tray extremely durable
· Oven safe
· Dishwasher safe
· Freezer safe
· 5 year guarantee
· Ideal for your Christmas turkey, roast potatoes and roast parsnips!
· Can also be used to make a delicious swiss roll, brownies or cookies!