Home
> Deep Springform Cake Tin
Recipes you may find handy...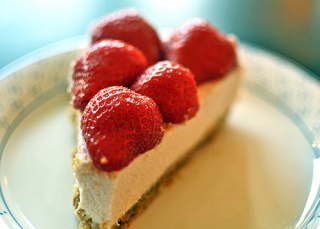 Pink Strawberry Cheesecake
Deep Springform Cake Tin
This 24cm springform tin is a unique 24cm cake tin as it is deeper than the other springform cake tins that we stock!
At 10cm deep, this deep springform cake tin will allow you to bake delicious deep cakes at home, and as it is a springform tin, you can easily remove it from the tin without worrying if it will stick to the edges. You simply release the metal catch and the bottom of the tin comes away from the sides, it's as easy as that!
This deep springform cake tin is manufactured here in Britain and comes with a 5 year guarantee, so you can bake as many cakes as you want to knowing you have a quality deep springform cake tin to use from British Bakeware.




Please note: This product has been discontinued and is no longer available
Product Specifications
· Deep springform cake tin
· High quality non-stick finish
· British manufactured bakeware
· Specifications: 24cm diameter, 10cm deep
· Extra deep cake tin
· 5 year guarantee
· Oven safe
· Dishwasher safe
· Freezer safe
Alternative British Bakeware Products