Home
> Christmas Cookware
Recipes you may find handy...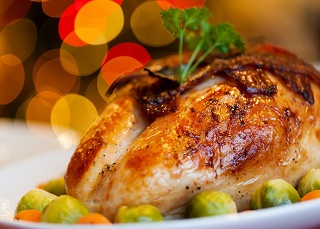 Roast Turkey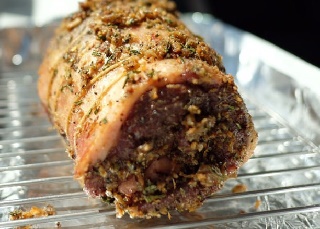 Roast Leg of Lamb Recipe
Christmas Cookware
This Christmas cookware is the perfectway to be 100% prepared for your Christmas dinner as it covers all bases including your delicious roast turkey, roast vegetables as well as a handy wire cooling rack to rest the turkey on. There are a total of 3 items in this set including a large non-stick roasting tin for your choice of meat or nut roast, a large non-stick baking tray for your roast potatoes or roast parsnips and a large cooling rack for the roast to settle on before you carve it and serve!
As a bonus, the items in this non-stick bakeware set have a 5 year guarantee attached to them and are also oven, freezer and dishwasher safe. Please check the measurements of each of the products before you go ahead and purchase.




Please note: This product has been discontinued and is no longer available
Product Specifications
· Christmas Cookware
· Comprises of 3 items
· 1 large non-stick roasting tin (37cm long, 32cm wide and 6cm deep)
· 1 large non-stick baking tray (42cm long, 30cm wide and 2cm deep)
· 1 large cooling rack (38.5cm long; 20.5cm wide, 5cm deep)
· Non-Stick finish
· 5 year guarantee on non-stick items
· Also oven safe, freezer safe and dishwasher safe
Alternative British Bakeware Products