Recipes you may find handy...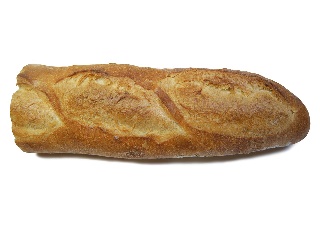 Homemade Baguettes
Baguette Tin
There aren't many better smells than freshly baked bread, and with the winter months now upon us, a freshly baked baguette with a bowl of warming soup is a perfect winter warmer dish! So wouldn't it be great if you could bake baguettes at home using your own baguette tin?
Well this baguette tin allows you to just that! At 37cm long, 16cm wide and 3cm deep, this British manufactured baguette tin is perfect if you want to bake a few baguettes to go with your soup or to accompany a meal. The fact that this is a non-stick bread tin also means you won't spend long cleaning the product once you have used it.
Our baguette baking tin is dishwasher, oven and freezer safe and comes with a 5 year guarantee to reinforce the fact that you are purchasing a high quality piece of bakeware from us here at British Bakeware!




Product Specifications
· Baguette Tin
· Fill your kitchen with the smell of freshly baked baguettes
· Perfect to accompany soups or as a side dish for a casserole
· British manufactured bakeware
· Double non-stick layer
· Dishwasher safe
· Oven safe
· Freezer safe
· 37cm long; 16cm wide and 3cm deep
Customer Reviews
Gerry Colverson, Southampton 08/05/2018 Made first loaf and it turned out cleanly with no sticking. Good size slices ideal for sandwiches and toast.
Sarah, Glasgow 27/01/2018 Makes lovely crispy baguettes.
Dave, Leeds 18/09/2016 Excellent product
Alternative British Bakeware Products