Home
> 7 Inch Sandwich Tin
Recipes you may find handy...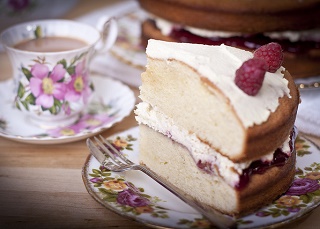 Vegan Victoria Sponge Cake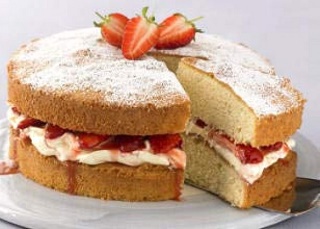 Victoria Sandwich Cake
7 Inch Sandwich Tin
This 7 inch sandwich tin is a fantastic British manufactured sandwich tin and comes with a double non-stick finish to give you an extremely durable sandwich tin! This 7 inch sandwich tin is perfect for making a British classic, the Victoria Sandwich Cake!
This 18cm sandwich tin is manufactured here in Britain and as a result of its double non-stick finish, it comes with a 5 year guarantee, so you can use it for years knowing that it is guaranteed to last!
This 7 inch sandwich tin is also oven, dishwasher and freezer safe. So once you have finished using it, you don't have to wash it up, just let the dishwasher do all of the work for you! It is also freezer safe, so you can put the leftovers of your cake in the freezer if you want to.




Product Specifications
· 7 inch sandwich tin
· Specifications: 18cm/7 inches (180mm) diameter; 2.5cm (25mm) deep
· High quality product
· British manufactured bakeware
· Double non-stick finish
· Oven safe
· Dishwasher safe
· Freezer safe
· 5 year guarantee
Customer Reviews
Wharton Hall, Northumberland 27/05/2017
Alternative British Bakeware Products