Recipes you may find handy...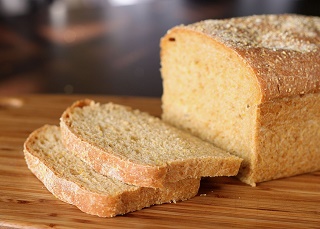 Farmhouse Loaf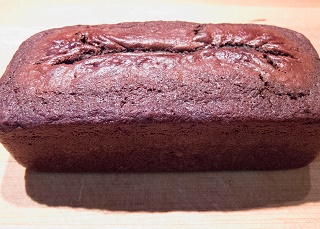 Double Chocolate Loaf Cake
3lb Loaf Tin
Here at British Bakeware, we pride ourselves on stocking the best of British manufactured bakeware, and this 3lb loaf tin is the largest of all of our loaf tins that we stock. With impressive measurements of 13cm wide and 21cm long, this tin earns its name as a farmhouse loaf tin, as it allows you to bake delicious loaves of farmhouse style bread.
As this piece of high quality British manufactured bakeware is an impressive 11.5cm deep, it is also commonly referred to by bread bakers as a deep loaf tin. However, these measurements make it an extremely unique product as normally similar tins are between 6cm and 8cm deep, so your fantastic farmhouse style loaves of bread will be go that little bit further than usual.
You may ask yourself, what else can I make apart from farmhouse style loaves of bread? Well how about a fruit loaf or even a delicious terrine? There are many things this deep loaf tin can be used for, both sweet and savoury.
This tin also has a non-stick finish, so getting it clean once you have finished using it will not be a problem!




Please note: This product has been discontinued and is no longer available
Product Specifications
· 3lb loaf tin
· Also known as a farmhouse loaf tin or a deep loaf tin
· 13cm wide; 21cm long and 11.5cm deep
· High quality British manufactured bakeware
· Fantastic non-stick finish for easy cleaning
· 5 year guarantee
· Dishwasher, Freezer and Oven safe
Customer Reviews
Leslie Hall, Newark 30/05/2018 Excellent product, produces perfect bread.
Trystan Davies, Lancashire 24/05/2018 Great large-sided loaf tin, very sturdy. Great fast delivery and wonderful service from British Bakeware, in such contrast to another place I was getting my bakery bits from.
Julie Blackburn , Cheshire 19/05/2018 Excellent service. I would recommend this company to anyone. Thank you.