Recipes you may find handy...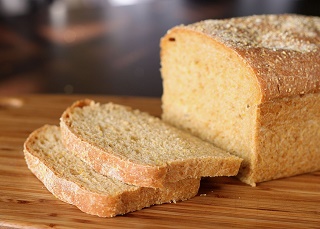 Farmhouse Loaf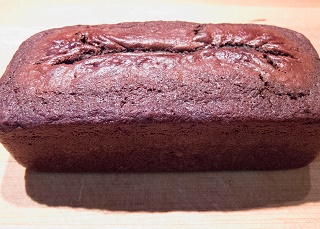 Double Chocolate Loaf Cake
3lb Loaf Tin
Here at British Bakeware, we pride ourselves on stocking the best of British manufactured bakeware, and this 3lb loaf tin is the largest of all of our loaf tins that we stock. With impressive measurements of 13cm wide and 21cm long, this tin earns its name as a farmhouse loaf tin, as it allows you to bake delicious loaves of farmhouse style bread.
As this piece of high quality British manufactured bakeware is an impressive 11.5cm deep, it is also commonly referred to by bread bakers as a deep loaf tin. However, these measurements make it an extremely unique product as normally similar tins are between 6cm and 8cm deep, so your fantastic farmhouse style loaves of bread will be go that little bit further than usual.
You may ask yourself, what else can I make apart from farmhouse style loaves of bread? Well how about a fruit loaf or even a delicious terrine? There are many things this deep loaf tin can be used for, both sweet and savoury.
This tin also has a non-stick finish, so getting it clean once you have finished using it will not be a problem!




Product Specifications
· 3lb loaf tin
· Also known as a farmhouse loaf tin or a deep loaf tin
· 13cm wide; 21cm long and 11.5cm deep
· High quality British manufactured bakeware
· Fantastic non-stick finish for easy cleaning
· 5 year guarantee
· Dishwasher, Freezer and Oven safe
Customer Reviews
Robert Allen, Sunderland Tyne & Wear 15/01/2017 This is my 2nd purchase of this tin Perfect for baking, good sized loaves. Fantastic quality tins, I bought my 1st on a recommendation, from a friend and I'd recommend them to anyone looking for a good quality product. Customer service and delivery is 2nd to none too
Trixibell, Chagford 13/01/2017 Bought 4 of these 3lb tins to bake batches of wholemeal bread and fruit bread in our cafe. The tins have been used every other day for over a year and are as good as new. Fantastic product and I'm now back to buy more!
Marlene Moss, Essex 17/12/2016
Alternative British Bakeware Products