Home
> 26cm Springform Cake Tin
Recipes you may find handy...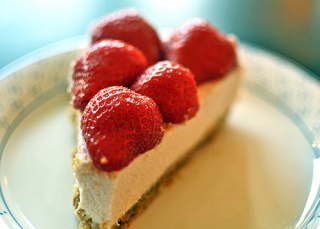 Pink Strawberry Cheesecake
26cm Springform Cake Tin
If you are looking to add a new springform cake tin to your already impressive bakeware collection, then this 26cm springform cake tin is an excellent option. It has a double base, making it a particularly unique piece of equipment and it also has a non-stick coating, making it extremely easy to clean after use.
Unlike most of the cake tins that we stock, this 26cm springform cake tin has a double base, meaning you have the option of using either the standard base or changing it to use the other base. So whether you are making a chocolate cake or a traditional bundt cake, this tin is the perfect part for you.




Please note: This product has been discontinued and is no longer available
Product Specifications
• 26cm springform tin
• 26cm diameter (10 inch)
• Interchangeable base