Home
> 24cm Springform Cake Tin
Recipes you may find handy...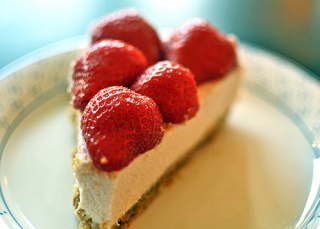 Pink Strawberry Cheesecake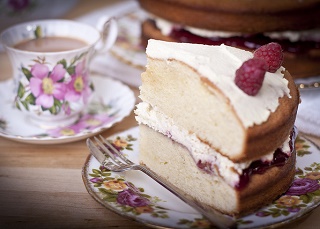 Vegan Victoria Sandwich
24cm Springform Cake Tin
We have all been there at some stage. You've just baked a cake and all you want to do is remove it from the tin so you can let it cool properly. Sometimes it works well but other times, the cake can fall apart!
Well you no longer have to worry about this issue thanks to this fantastic 24cm springform cake tin. This springform cake pan has a loose bottom which allows you to safely remove your freshly baked cake from the tin without any damage. All you have to do is simply release the metal catch on the side of the tin.
With a diameter of 24cm and at 6cm, this 24cm cake tin will allow you to make a generous sized cake no matter what the occasion!
This 24cm springform cake tin has a 5 year guarantee thanks to its excellent double non-stick layer and as a result, it is oven, dishwasher and freezer safe.




Please note: This product has been discontinued and is no longer available
Product Specifications
· 24cm springform cake tin
· Loose bottom allows you to easily remove your cake
· Double non-stick finish
· High quality springform cake tin
· Manufactured here in Britain
· Specifications: 24cm diameter, 6cm deep
· 5 year guarantee
· Oven safe
· Dishwasher safe
· Freezer safe